Chicago, Illinois Luxury Matchmaking Services
Love International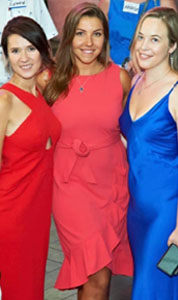 Executive Matchmakers Chicago
Somewhere at this moment, the love of your life is waiting for you, and it is our mission to help bring you together.
There is only one global, full-service, top-end matchmaking company, and that is Love International and the AFA Network. Since the company's inception in 1995, our stellar team of highly skilled, experienced, and dedicated matchmakers has been making long-lasting love possible for countless couples.
We boast of an incredible worldwide infrastructure, consisting of hundreds of staff members in nearly 20 countries around the world.
Each and every one of these amazing individuals plays a role in your success, including the professional matchmakers featured here.
Our success happens only when yours does. This is why for over 26 years, we have stayed committed to giving our clients elite matchmaking services and personalized attention despite the reach and size of our operations. Our job is clear — to find the right person for you.
Call Us Today at: +1 (312) 291-8936
Or Corporate Office at +1 (602) 539 8000
Toll Free North America: +1 (844) 522-9864
Love International Members
Below you will find some of our members' profiles. We always respect members' privacy. Members shown have given their specific permission to have their profile visible on our site. These profiles are just a small example of the tens of thousands we add to our system each year.